Free Energy
2007-06-19
In Summer 2007 we mixed some video clips for an installation in Villaggio Globale in Roma.
There was a TV showing clips about War4Oil and the problems of energy over-consume.
In contrast to this we projected clips about "free energy" w/ Tesla, Schauberger ... and many ways to produce clean energy on a videobeamer on a screen above the TV.
Here is a short mix of a few of the clips we used.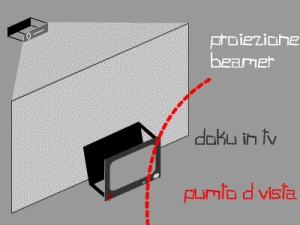 Flash Video Stream Player starting, if Plugin installed..