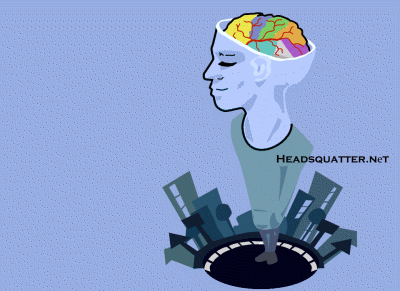 About Us
We are a team of video artists, and VJing producting videos since ten years.
The crew produced many short videos, short documentaries and animations.
Hundrets of videoclips and hours of remixes have been created over the years for live VJing.
We constructed an arduino I/O board controlled servo- mirrors systems to project multiple beamer images on every wall of the room and move them all around. The controller -netbooks systems are debian based linux systems, which were adopted to run live video and our own controller software.
Find more info in /services/
Playing live at parties and concerts, our idea is to create intensive athmospheres on multiple screens and visual installations that perfectly illustrate the place and the music. We use live video projections and various light and video installations to drag the people into our visual world:
Many different topics appear in our video sessions - this ranges from mixed natural scenes out of the micro- & macro- cosmos to visualisations of our society, the cities, human brains and their behaviors.
We love to play subversiv clips, showing problems in our society, waking people up and presenting possible solutions and requests for action. This is presented in a friendly, funny way, using satiric and ironic elements, to make people laugh and think about new ideas.
Some musicians and Djs that we played with:
TEKNO | ELEcTRO-FUNK | DRUM'N'BASS
Crystal Distortion (Labrataudio, UK)
Aphrodite (Aphrodite Recordings, UK)
Arobass / Audictive (IOT Records, FR)
Hanno Hinkelbein / Sikaflex / Sigma (Ugly Funk, UK)
Mascon (Antikonsum / Klangnet)
Arok/ Midi Link/ Tone Yo (Tomahawk)
David Green (Infrabass)
Suit Kei (Drastic Beat)
Sebo (Smocza Jama/Wroclaw PL)
D'monik (Hard NRG PL/Wroclaw PL)
DJ Stanislas (Steppaz Convention, Berlin)
Ida (Dragon Cave, Berlin)
Evil Trust (Possible Music)
Dj Pseudonym (Desert Storm)
Criminal Hertz (IT)
Hardcom (IT)
The Tunk/Konik polny/ Fernando Poo/ X2nop / Rat-C / Scanner (JopRec)
Il Consiliere / Yaya (Strike23 / Cyberrise)
Okupè (FR)
Format C (Tekknikal Nonsense)
Dextro (BBk)
Met (AlteredBeats, IT)
Kriek (Tresor_BLN)
Istari Lasterfahrer (Sozialistischer>Plattenbau)
Pablito el Drito / A034 / Hyena / Mbst8 (Techno Resistance)
Doshi (Robox Neotech)
Revhertz
Drama society(Turbo Recordings / FIne records/ Four Music)
Christoph Fringeli (Praxis)
Yoru
---
MINIMAL | TECHNO | TECH HOUSE
Franzuess (Sabotage Berlin)
Jake the rapper (Bar25 / Combination Records)
Dirty Doering (Bar25 / Allyoucanbeat)
Mr Ties / Michael Nadjè(The MCF / Homopatik)
Mr. Kent, Turnvater Josch (Suchtfaktor Electro Berlin)
Simon Hinter & Oliver Stein (Kratzer REc. / Siegen)
Mentelibre (Colludo Records)
---
ELECTRO| PSICHEDELIC ROCK | TRANCE | NOISE | EXPERIMENTAL
Confus
Kruburn
Nerf
Yann Keller
Alice & Boyband
El gusano rojo
---
RAP | HIP HOP | RAGGAMUFFIN | DUB
Kurzer prozess
(Block Action Music, Nürnberg)
Gastronauts italian project
Schlagzeiln
(Pgasuz Basement, Berlin)
Holger Burner