Interactive Flyer
2005-03-19
Privat experimental, interactive flyer
This flyer was very loved from the people. Was a private party so for privacy I post the version without text and info, where you can see,  'on roll over' with the mouse the show room dummy dances,  in the foto below you can see how was appearing, in the public version, also some Infotext, Dj names, location and a music loop.
Distribuited by Email and Newsletter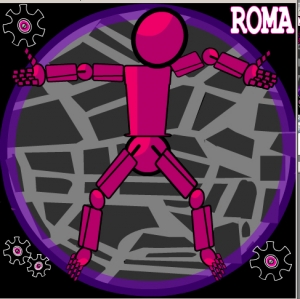 Flash Player starting, if installed.